Corner Café Food
This food is still served in little bistros in France—refreshing Fennel and Pear Salad with a dressing that includes pumpkin seeds; Fillet of Pork Charcutiére, a sweet pork balanced with an acidic sauce; and Gnocchi Maison, little gnocchi made with potato and cream puff dough. Frozen shards of coffee end the meal as Café au Lait Granité.
Video Library
This video library offers samples of Jacques' prolific body of television work, as well as a developing, searchable catalog of techniques.
Rouxbe Online Culinary Course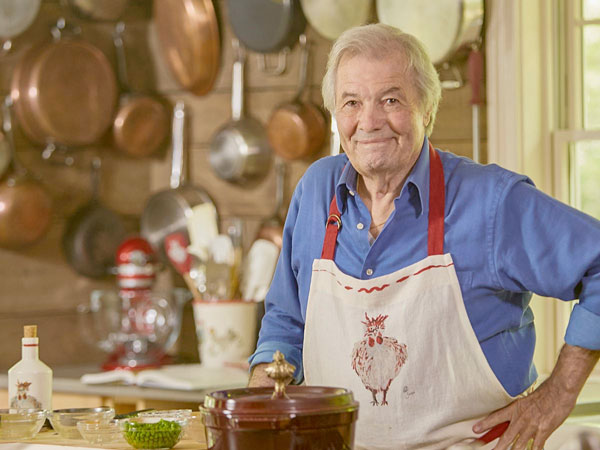 This online course will teach you how to "cook more like Jacques" by decoding and explaining the principles underlying the techniques that inform his cooking. The 30-hour course applies a culinary school framework to explain the method behind the magic.
Jacques Pépin Foundation Premiere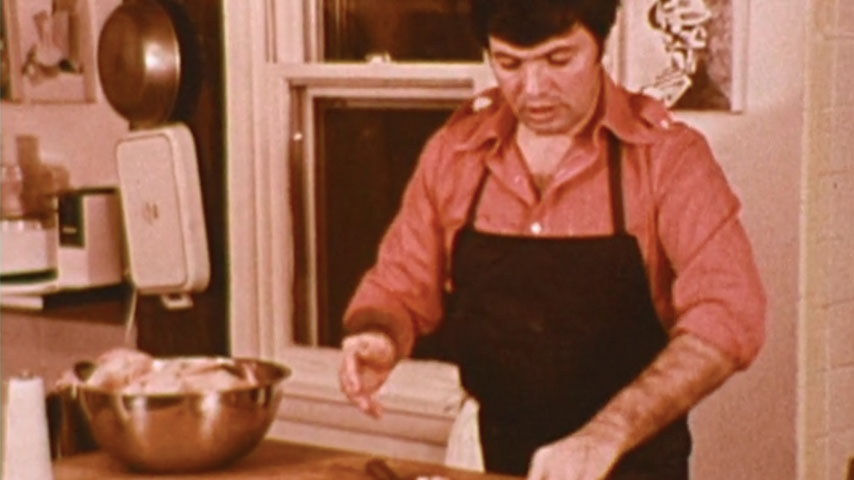 34:16
"Jacques Cooks with Friends" is a 35-minute documentary of Jacques, with his wife Gloria, entertaining friends at their home. Produced in 1975, this recently re-discovered film is the first known video of Jacques offering culinary and hospitality instruction.