Provençal Tastes
This menu, from the south of France, begins with an Eggplant and Red Pepper Terrine layered with cheese and served with a raw tomato sauce. Red Snapper in Brunoise Sauce, Mediterranean fish cooked with an array of vegetables, follows with a light dish of Cucumber with Tarragon. An airy Jam Omelet Soufflé makes a surprising end.
Video Library
This video library offers samples of Jacques' prolific body of television work, as well as a developing, searchable catalog of techniques.
Rouxbe Online Culinary Course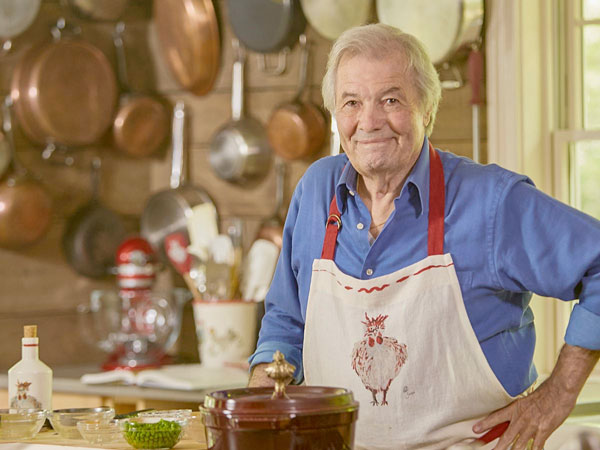 This online course will teach you how to "cook more like Jacques" by decoding and explaining the principles underlying the techniques that inform his cooking. The 30-hour course applies a culinary school framework to explain the method behind the magic.
Jacques Pépin Foundation Premiere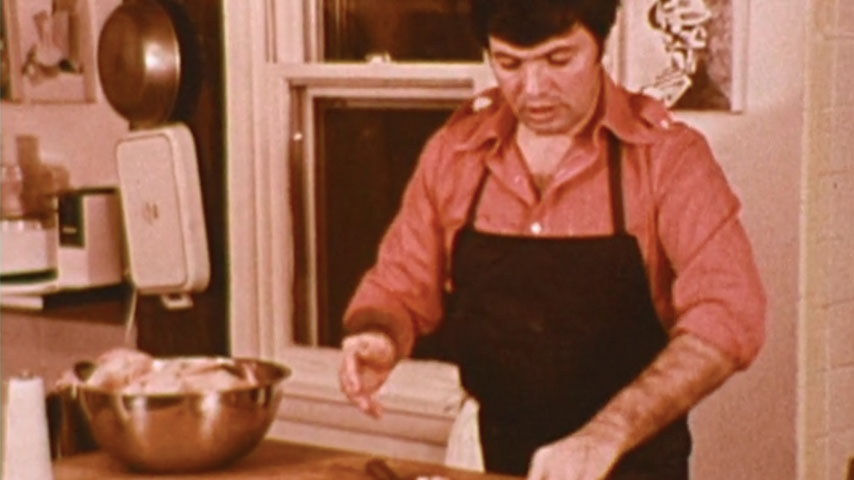 34:16
"Jacques Cooks with Friends" is a 35-minute documentary of Jacques, with his wife Gloria, entertaining friends at their home. Produced in 1975, this recently re-discovered film is the first known video of Jacques offering culinary and hospitality instruction.