City Fish, Country Fowl
Salmon in Nori is steamed and served with a lemony balsamic sauce and garnished with salmon cracklings made from the salmon skin. Boning out little Cornish hens and stuffing them with bulgar, onions, and apples comes next as Stuffed and Roasted Cornish Hens… and it's definitely worth the work! Fresh fruit ends the meal.
Video Library
This video library offers samples of Jacques' prolific body of television work, as well as a developing, searchable catalog of techniques.
Budget Cooking, Chicken, Fruits and Vegetables
5:17
Rouxbe Online Culinary Course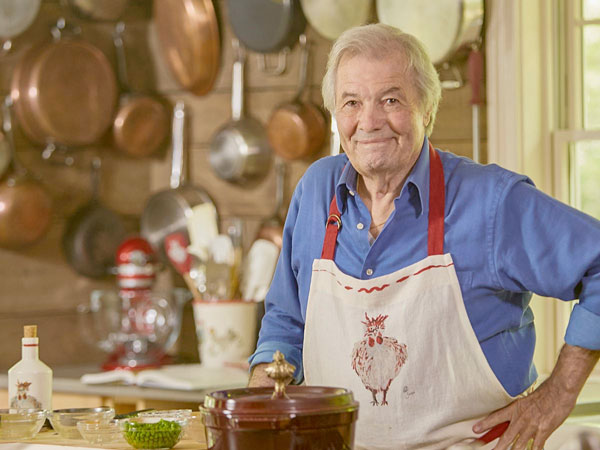 This online course will teach you how to "cook more like Jacques" by decoding and explaining the principles underlying the techniques that inform his cooking. The 30-hour course applies a culinary school framework to explain the method behind the magic.
Jacques Pépin Foundation Premiere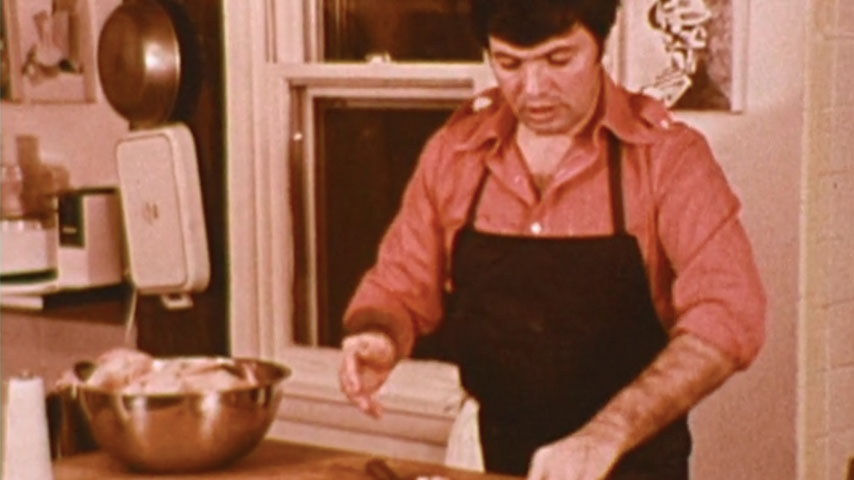 34:16
"Jacques Cooks with Friends" is a 35-minute documentary of Jacques, with his wife Gloria, entertaining friends at their home. Produced in 1975, this recently re-discovered film is the first known video of Jacques offering culinary and hospitality instruction.