Strengthening community-based culinary arts training programs across the country
The Jacques Pépin Foundation (JPF) advances Jacques' love of culinary arts and teaching through video and recipe production and curriculum development, expanding education and training for all.
We provide grants and other resources to community-based culinary arts training programs nationwide, supporting those organizations that help individuals detached from the workforce gain confidence, skills, and employment in the food industry.
Learn more about our specific support for culinary training programs across the U.S. by clicking on the map at right. If you are interested in learning more about the JPF, please subscribe to our newsletter or reach out to us at info@jp.foundation. We would love to know about your program.
Join the JPF's Vision to improve lives and strengthen communities through culinary education. Joining the JPF Membership directly helps expand the reach of the JPF's Mission to promote Jacques' generosity and passion for cooking by supporting individuals that seek, and organizations that create pathways to success through culinary professionalism, skills, and technique.
Grants and Collaborative Opportunities
The Jacques Pépin Foundation supports culinary arts education and job training. Our mission is in part realized by supporting non-profit, community-based, culinary arts training programs that offer life skills and culinary training to adults with high barriers to employment.
2022 Grant Program for Community-based Culinary Arts Training Programs
2022 Gloria Pépin Memorial Grant
The 2022 submission period for the Gloria Pépin Memorial Grant is now closed. We will issue an invitation to apply for this special grant opportunity to previously JPF-funded community based culinary programs in 2023. Please stay tuned.
Partners and Beneficiaries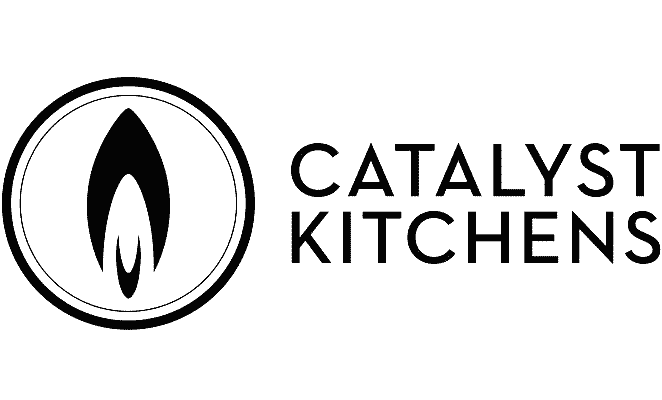 We partner with Catalyst Kitchens, a network of nonprofits leading a movement to end joblessness through foodservice job training and social enterprise.
We support Feeding America's network of culinary job training programs housed in food banks across the country.
Since we started our grants program in 2019, we have granted over $700,000 to multiple organizations nationwide. The JPF mission and vision are rooted firmly in the belief that culinary skills training leads better health, increased self-confidence, and employment and career opportunities. We are proud to partner with and support organizations in every community that offer life skills and culinary training to individuals with high barriers to employment.
JPF Library
The Foundation distributes a set of books that includes two Jacques Pépin technique-driven cookbooks — Complete Techniques and Essential Pépin (along with accompanying educational DVD), and a copy of Jacques' autobiography The Apprentice to training programs for use in their curriculum or as an addition to their lending library for participants.
Cooking Videos
The Foundation offers selections of Jacques Pépin cooking videos on its website for all culinary training programs to access and use in their curriculum.
The Foundation offers free JPF Group Memberships for organizations that have received a grant, providing multi-person logins for Cook with Jacques Pepin & Friends – the JPF Membership Video Recipe Book that features over 165 cooking videos.
In 2021, the JPF released a collaborative online culinary curriculum with Rouxbe Online Culinary Education. The online course with Rouxbe called "Jacques Pépin: A Legacy of Technique" helps support our work with training programs.
Industry Support
We continue to build relationships with food industry partners such as OXO, Cuisinart, Nestle Professional and Chef Works to help provide much-needed equipment and supplies for community-based culinary training program grantees. Please reach out to us if you would like more information about becoming a Jacques Pépin Industry Partner.